Norwood Park has fantastic views over London and some great play equipment for local children and teenagers. Matthew and Luke recently joined the Friends of the Park and pupils from Kingswood Primary School to bring the allotments back to use. Weeding, digging out old roots and clearing raised beds, while the kids dug up their body weight in potatoes.
The Friends intend to get the allotments up and running again for local people and for children at local schools. You can find out more about the Friends of Norwood Park at: www.friendsofnorwoodpark.co.uk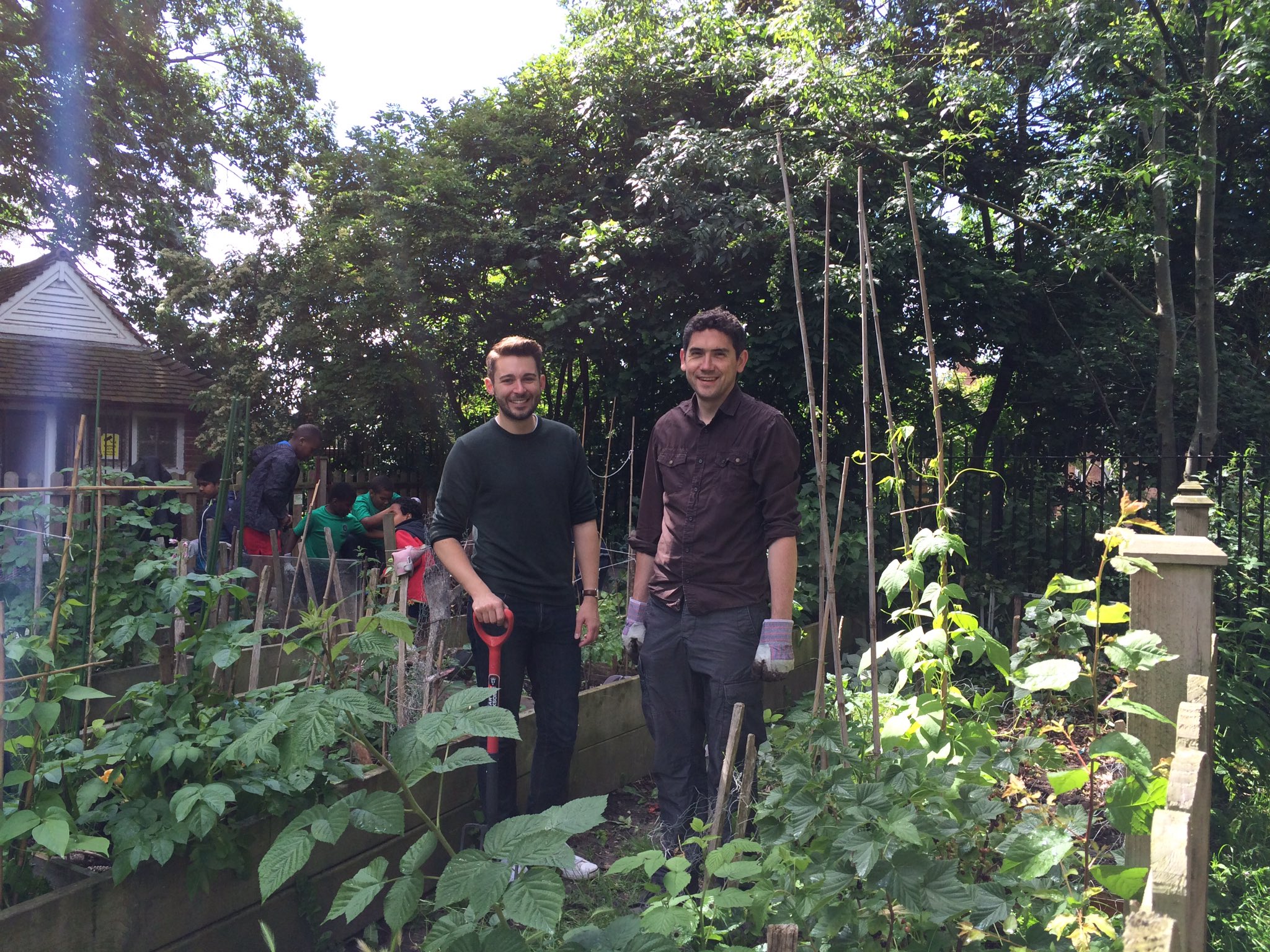 Matthew & Luke put to work!